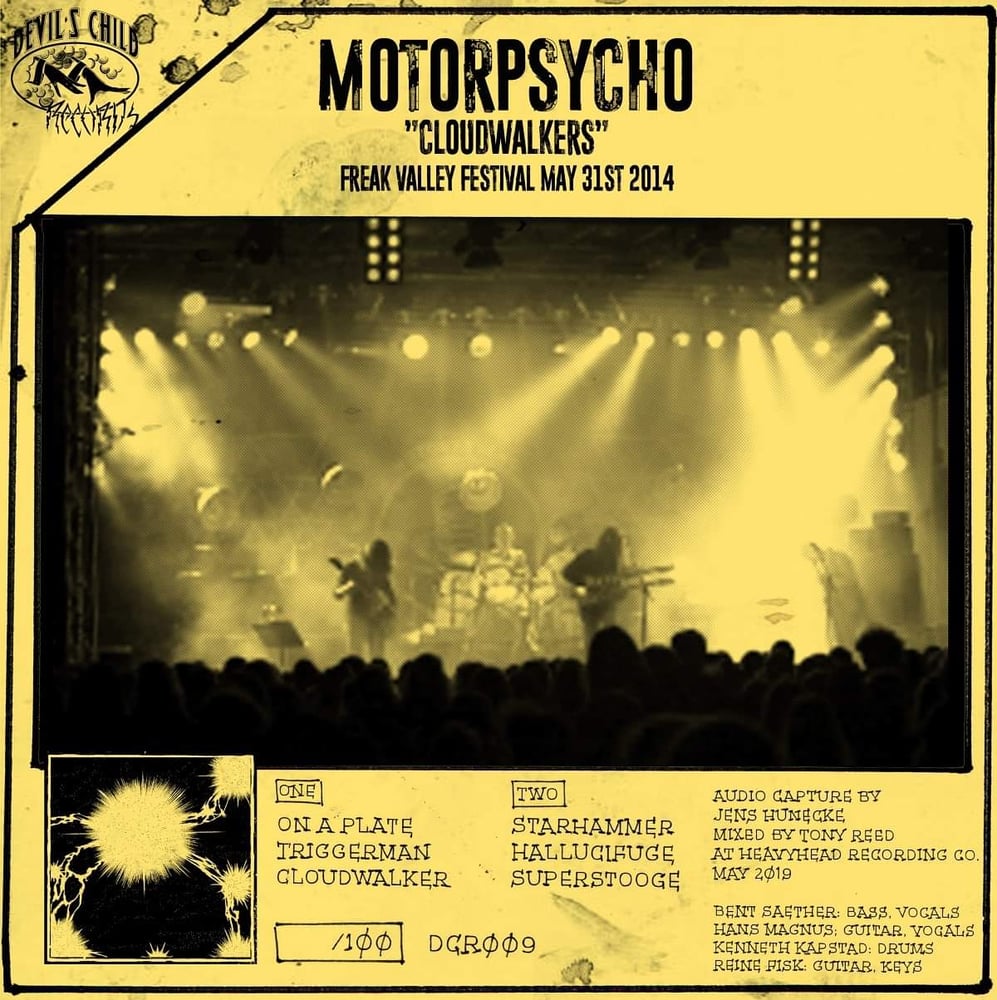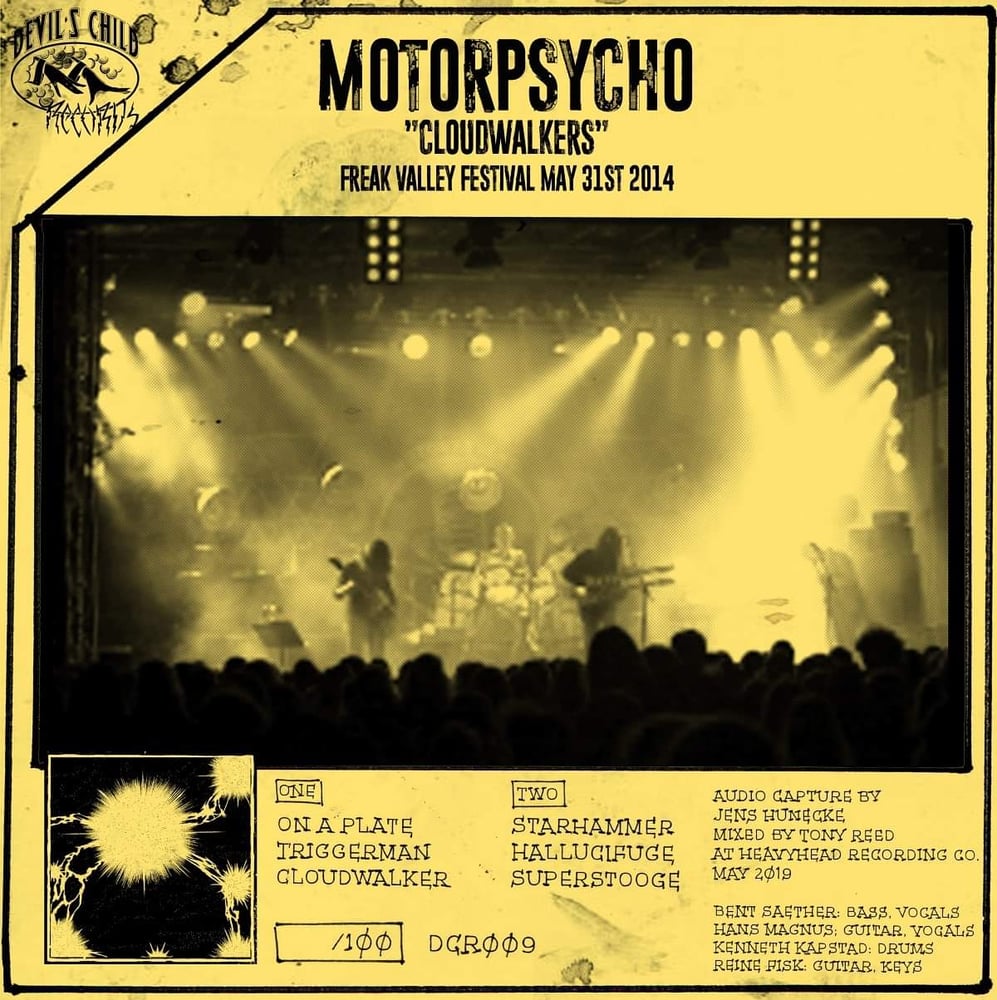 Motorpsycho - Cloudwalkers 12" vinyl
$20.00 / Sold Out
On Sale February 22, 2020 at 1:00 PM PST.
Limited to 100 copies on black vinyl, US sales only.
Bootleg-style hand crafted jacket in pink, green, yellow, blue or goldenrod. Hand numbered. Test presses are limited to 30 copies sold to the public and feature an insert autographed by Tony Reed as well as a hand numbered test press jacket cover sheet as an insert.
This release is only available to ship within the United States. No exceptions.
Audio capture by Jens Hunecke at Freak Valley Festival, May 31st 2014.
Mixed and mastered by Reed at HeavyHead Recording Co. May 2019
Bent Saether: bass, vocals
Hans Magnus: guitar, vocals
Kenneth Kapstad: drums
Reine Fisk: guitar, keys
Side One:
On a Plate
Triggerman
Cloudwalker
Side Two:
Starhammer
Hallucifuge
Superstooge